Meet the Team
Astronomy Cast is a collaboration, and we wouldn't be here without our volunteers. We don't have room to list all of them here, but we want to say, we see you and see how much good you do for us as you help us put science into the world.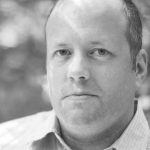 Fraser Cain is the publisher of Universe Today and a pioneer in online space news. In addition to co-hosting Astronomy Cast, he is also host of the Guide to Space YouTube series, and can be found defining new ways to leverage the internet to get science into people's hands and minds.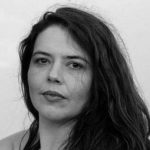 Pamela Gay is an astronomer, writer, and technologist dedicating to using new and social media to engage people in learning and doing astronomy. You can find her online as starstryder, and professionally she is a Senior Scientist at the Planetary Science Institute where she is the chief cat herder for CosmoQuest.
Approved for Free Cultural Works
Astronomy Cast by Fraser Cain & Pamela Gay is licensed under a Creative Commons Attribution 4.0 International License. You are welcome to play, use, share, and remix this content as long as you provide attribution. We'd love it if you'd also tell us how you use it, but this isn't required.