Improvements at Astronomy Cast are made possible through the generous donations of listeners like you. Your donations will allow us to continue to pay our server bills, will help us attend scientific conferences, and will allow us to hire folks to help keep us organized, edited, and on track for our (mostly) weekly episodes. Astronomy Cast is a project of the Planetary Science Institute. All donations to Astronomy Cast are tax deductible where allowed by the IRS.
---

We accept donations via Patreon, where you can pledge to support on a recurring basis. Please visit our Astronomy Cast Patreon Page here to sign up.
---
Prefer not to use Patreon? That's ok! You can also donate directly via PayPal.
---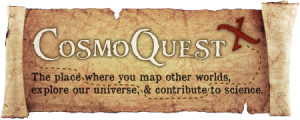 Astronomy Cast supports the efforts of CosmoQuest. We are helping that project to succeed with coding (Pamela has a team of student programmers), and server support (we all use AWS, which costs money). Your support of Astronomy Cast, also helps CosmoQuest.
Thank you for all you do to help us. Your support inspires us to do new things everyday.